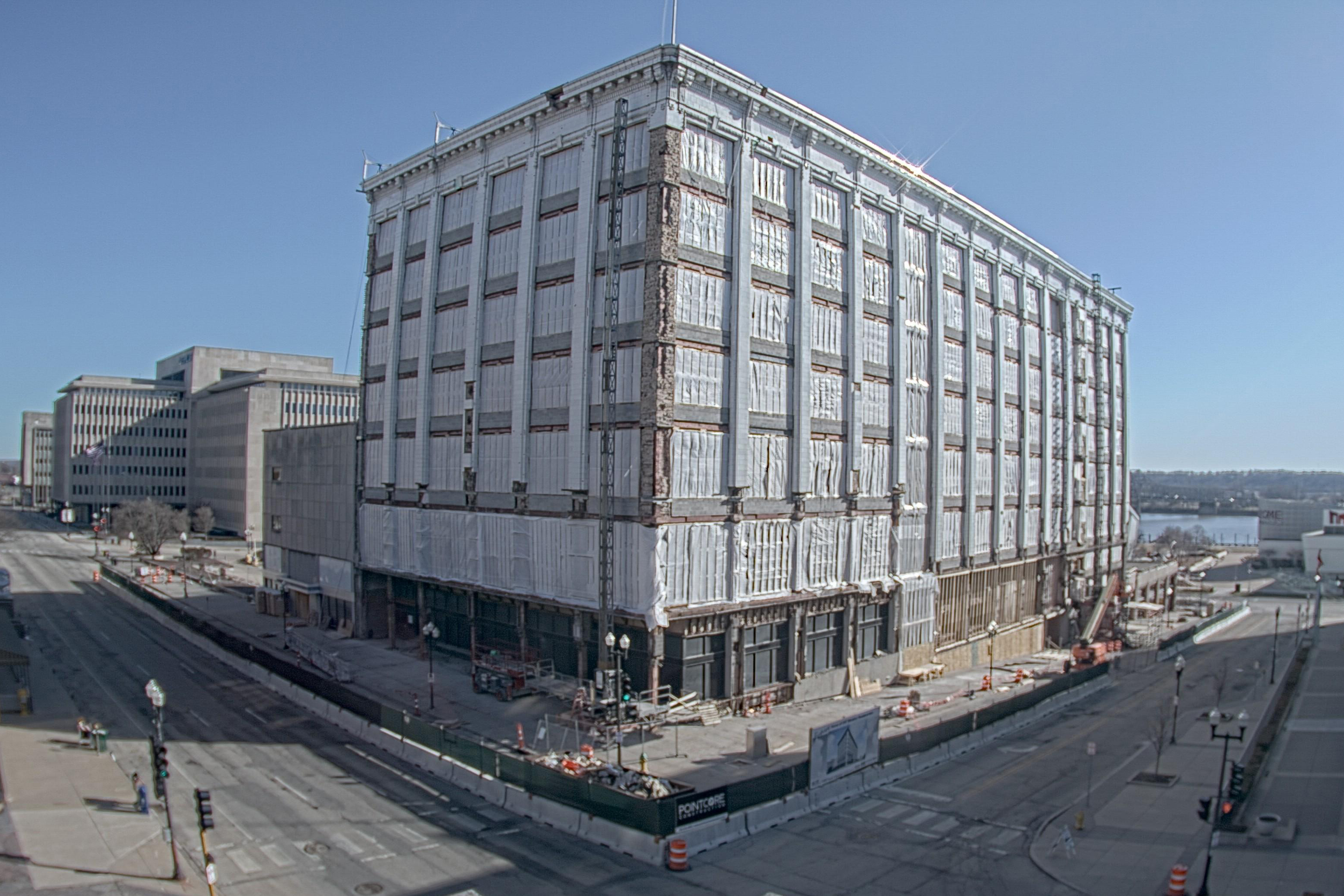 OSF Ministry Headquarters

completed with Thornton Tomasetti
Peoria, Illinois
contract administration, building envelope
PBS documentary summarizing the construction story
At Thornton Tomasetti I completed contract administration services for the building envelope of a century-old former department store in downtown Peoria, Illinois. The property consists of three adjacent buildings built over a period of 40 years, previously used as commercial office space, following an early life as a department store. The exterior facade was heavily modified over the course of nearly 120 years and was restored to original condition as part of its adaptive re-use to medical office headquarters.
The facade consists of terra cotta, glazed brick, curtain wall, and aluminum framed windows. Terra cotta was emulated using GFRC at conditions where historic tile was removed during renovations, including spandrel beam portions, cornices, and water tables. Infill walls and windows were designed to perform in conjunction with adjacent historic construction while maintaining a seamless aesthetic, and reconstructed portions were reproduced to match the appearance of the original building.
© 2022 Gandhi Habash & © 13436225 Canada Inc.